Skip to main section
View our commitment to accessibility
COVID-19 & Online Learning
COVID-19 has recast online learning as a critical part of higher education. At Strayer University, online learning is core to who we are. We are committed to helping you progress in your career by offering high-quality, affordable online courses taught through state-of-the-art, innovative learning platforms.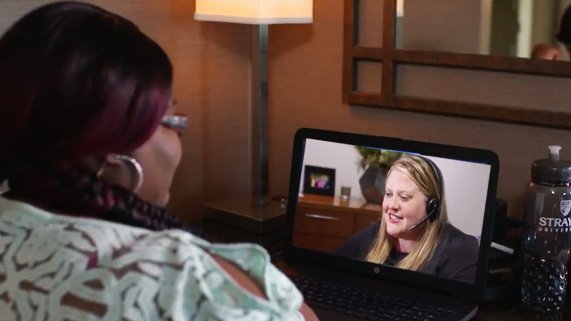 Benefits of Online Classes
Earning a degree online provides students with the freedom and flexibility to move their careers forward from anywhere with an Internet connection, without the need to go to an in-person classroom. At Strayer, learning comes to life through short, documentary-style videos that blend core subject matter with stories about real people. This binge-worthy coursework makes it easier for you to understand and remember. While a different experience from face-to-face learning, online learning offers several benefits:
Flexibility: Attend classes from anywhere, and work at a pace that suits you.
Easy Access: Instantly access course materials, schedules, assignments, and lessons.
Stay Connected: Interact with students and instructors wherever they are.
TIPS FOR ONLINE LEARNING SUCCESS
Strayer has been a leader in online learning for decades. In that time, we've learned what helps our students to be as successful as possible in earning their degrees online. While having reliable Internet and computer access is important, these three tips can help you succeed in learning online.