Skip to main section
View our commitment to accessibility
HOW STRAYER ALUMNI ARE LEADING CHANGE
Innovation is more than just a buzzword—it is central to business today. New technologies and worldwide interconnectivity are changing the way we work, regardless of industry or role. These Strayer alumni are proof that innovation exists everywhere. They lead diverse careers in different industries; however, they agree that innovation, at its core, is about adaptation. When we adapt to change, we become open to new growth and big ideas.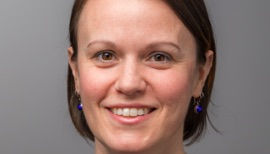 JENNIFER RAMSEY BBA 2008
PROJECT MANAGER, INNOVATION & ENTREPRENEURSHIP CENTER NATIONAL, RENEWABLE ENERGY LABORATORY, U.S. DEPARTMENT OF ENERGY
Scientists and researchers are known for their laser focus on a task. At the National Renewable Energy Lab in Colorado, Jennifer Ramsey's job is to make sure those scientists break from their work to collaborate with colleagues.
"Our main objective here is to support the research staff and find commercialization pathways for their technology," she says. "However, we are also working to change the culture within the laboratory system to one that embraces entrepreneurship and innovative thought."
Ramsey describes making this shift as an "innovative challenge" because government labs are often stifled by bureaucracy and getting senior management to recognize the need as a priority is a task within itself. "But, we've actually seen the staff here really get excited about the opportunity to connect and share ideas," she says.
"We often think of innovation in specific contexts— particularly technology—but it's a culture of innovation that can really bring forth change. We tell our people that by adapting to this new culture, and being energized by it, they can make a broad impact—both internally, by engaging with colleagues, and externally, with the work we do in the future of energy on our planet."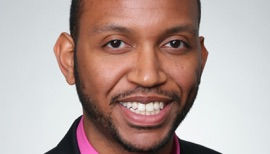 KEVIN ALLEN MBA 2016
PRODUCT INNOVATION AND STRATEGY MANAGER, INTERNET OF THINGS, VERIZON
Learning has long been a part of Kevin's life and career. "I saw my MBA program as a chance to bring together and really solidify the skills I had picked up throughout my career," he says. After earning his degree, Kevin was well positioned to take on new opportunities in his role at Verizon. "It's simple. I really love learning new things, and that's motivating. I am compelled to apply that learning to different areas of my life; it pushes me to be innovative."
In his current role, Kevin manages partnerships with businesses to provide Verizon products and services to their customers. With customer experience being core to the telecommunications business, he knows that the key to standing out and offering distinctive solutions is an open mind, willingness to try something new and being adaptable.
"Adaptability is key," he says. "You really need to look around, pay attention to the landscape and what people need, and understand what's going on with your company and competitors. Then you can adapt your solutions in a smart, business-focused way."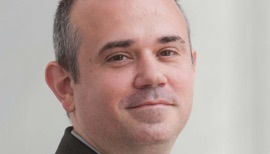 SEAN LANG MBA 2007
CHIEF INFORMATION SECURITY OFFICER, LIBRARY OF CONGRESS
Sean Lang has a tough balancing act. Share information with everyone, but protect it from hackers. "The Library's mission is to make our content accessible to all. But that carries the risk of someone misusing it, so we are employing a lot of new technologies to protect the data," says Sean. "We have to understand the technology available to us, but also its limitations.
"Throughout his career, Sean has seen how important adaptability is when it comes to careers in technology; things are constantly changing and emerging risks create new vulnerabilities. "We are always having to adapt. What are the tools available and how can we best use them? I have to think both like an attacker and as the safeguard of these incredibly vast stores of information."
It's a big task but Sean says it's also a lot of fun. "Every day is something different. I never feel like I'm in a rut."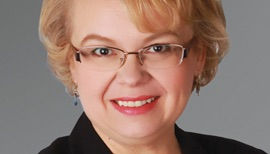 ZORINA ALLIATA, PMP, SPC MBA 2003
SENIOR MANAGER, SCRUM MASTER CENTER FOR MACHINE LEARNING, CAPITAL ONE
After spending more than 20 years in computer science, Zorina Alliata is still surprised by how slowly some companies and managers adopt new technologies. "I know there are challenges to overcome, but the benefits far outweigh that. I love that technology can free employees of menial tasks, affording time to be creative and focus on more pressing matters," says Zorina.
In her work at Capital One's Center for Machine Learning, Zorina supports data scientists and engineers in applying machine learning (ML) to more efficiently detect complex connections and build integrated solutions, such as alleviating common disruption, including fraud and cybersecurity breaches. She and her team help scope ML projects, track and monitor the development team's progress, and create success metrics.
"This is a new field, and it's moving quickly. Those who can adapt and embrace this technology will be better positioned for success," says Zorina. "We certainly aren't going backward—I don't see a future in which we are doing these computations by hand! Machine learning and artificial intelligence are the future. How we analyze and use data is the future. It's best to be prepared as a corporation and to jump on the opportunities technology provides."