Skip to main section
Shape your future with Strayer
You've got places to go in life and in your career. At Strayer, you'll find the education and support you need to keep pushing toward your goals.

How much does a degree cost?
Get an estimate of how much your program will cost and when you'll graduate.
No-cost gen ed courses
Earn your bachelor's for less. Access no-cost general education courses through our affiliate, Sophia Learning.
Online learning backed by 130+ years of excellence
For over a century, we've been helping students with busy lives get the education they've always wanted. When the time is right, we'll be here to help you pursue your dream degree with flexible online programs that let you learn on your terms.
An online university that gives you a laptop
Enroll in any bachelor's program and get a new laptop preloaded with Microsoft software to help with your studies. Eligibility rules and restrictions apply.
The high-quality higher education you deserve
Strayer is accredited or certified by four organizations, which provides evidence that we meet standards for quality of faculty, curriculum, learner services and fiscal stability. From faculty and curriculum to services and financials, we're committed to meeting quality standards so you can earn a diploma you're proud to display.

Find out how Strayer fits into your life
Answer three questions to find out what your week could look like while completing your degree.
How many courses will you take?
What is your current work schedule?
When do you prefer to study?
420+
20
65
Concentrations and specializations
38,452
Students enrolled globally
90%
TESTIMONIALS
It's never too late
"You still can go back and do it. Having that positive mindset to get it done and being determined because you set goals for yourself. Get in there and start. It's never too late, and you can accomplish anything you put your mind to."
Angel McCaskill
Strayer alum, BBA, MBA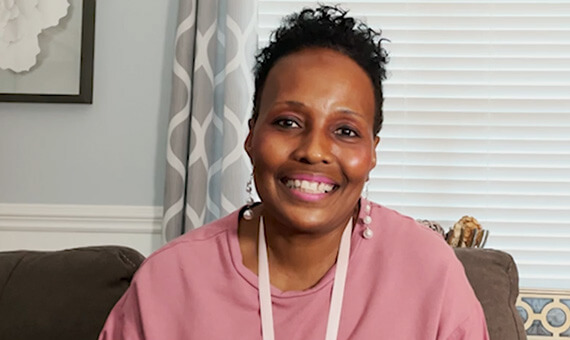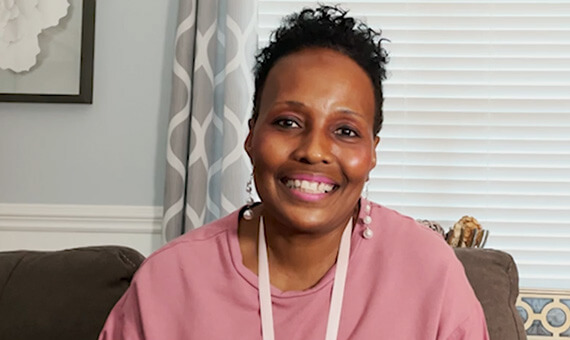 You don't have to do it alone
"Not only do you have the opportunity to take advantage of a lot of the Strayer resources, you also have these phenomenal instructors. You don't have to do it alone. I think that's the difference."
Anasha Lanford
Strayer alum, ABA, BBA, MBA