Skip to main section
What is Strayer support?
We take a personalized approach to support that's focused on the resources you need to succeed. From day one, you'll have a team of advisors and counselors to help you balance college, work and your personal life, and clear any hurdles on the way to graduation. Start your academic journey today.
We've got your back
You'll never have to walk the path to your degree – or your professional goals – alone. You'll have a network of professors and advisors to lean on through graduation and beyond. Tap into your personal support team for guidance, pep talks and more.
Admissions officers

Academic coaches

Faculty

Career coaches

Community

Campus
Admissions officers
You'll begin your journey at Strayer with one-on-one guidance from an admissions officer (AO) assigned to work with you from enrollment through the first quarter. Your admissions officer can help you:
Select a program that fits your interests and goals
Sign up for your first semester of courses
Navigate the financial aid process
Identify cost-saving opportunities
Transfer your previous college credits
Academic coaches
As your first quarter wraps up, you'll be paired with a student services coach who will be with you until graduation. Your student services coach can help you:
Choose which courses to take and when
Stay on track for graduation
Find tutors and study groups
Tackle personal, course-related and financial challenges
Make the most of Career Center resources
Faculty
You'll learn from established professionals who understand what it takes to succeed in your field of study. If you feel stuck on an assignment, your professors are easy to reach, quick to respond and ready to help. Class size varies based on course objectives and the teaching demands of the subject matter, but Strayer aims to keep the student-to-instructor ratio low.
Career coaches
Through our Career Center, you can contact a career coach who can help you write your resume, prepare for interviews and sharpen your job search skills. To get you moving toward your professional goals, your career coach might recommend that you:
Partner with a mentor in your field
Develop an effective networking strategy
View job boards for career and internship opportunities
Explore career fields to find a degree program that fits your needs
Attend four events a quarter with training on career readiness skills
Community
You'll be surrounded by faculty, staff and peers who are focused on helping you thrive.
Tap into emotional support and school-life resources 24/7
Feel welcome in a supportive, inclusive space for students with disabilities
Stay connected through iCampus and on-campus groups
Campus
Along with convenient online learning, you'll have the option to visit a Strayer campus for in-person guidance.
Meet with your admissions officer about financial aid
Study or socialize in the student lounge
Connect to high-speed Strayer Wi-Fi anywhere on campus
Access the latest computer systems, software and printers in the computer lab
Explore all Strayer locations
Does Strayer have a Center for Well-Being?
Strayer has a virtual hub that connects you to all the resources we offer to promote academic, career, financial, mental and physical wellness. Learn more.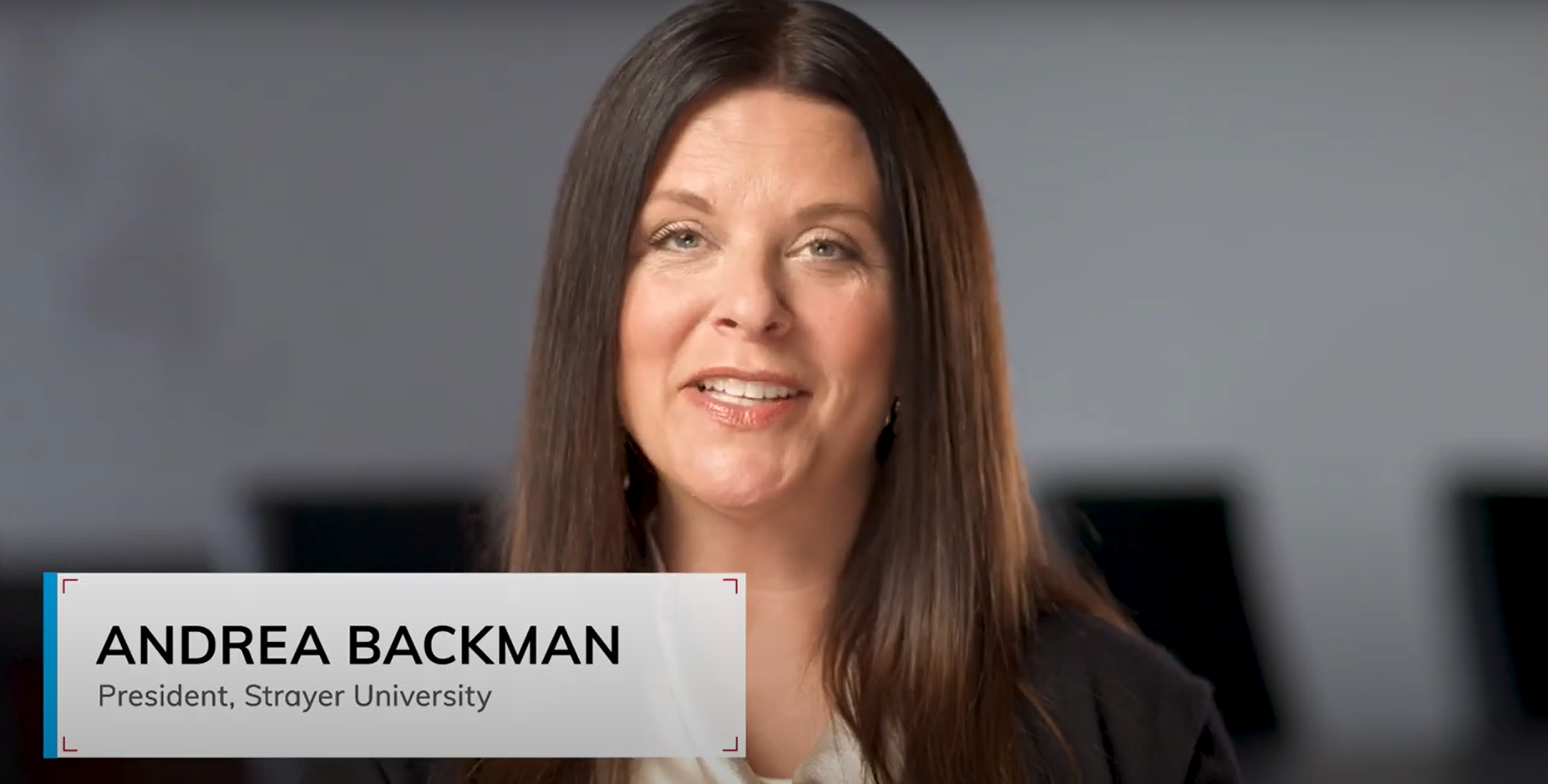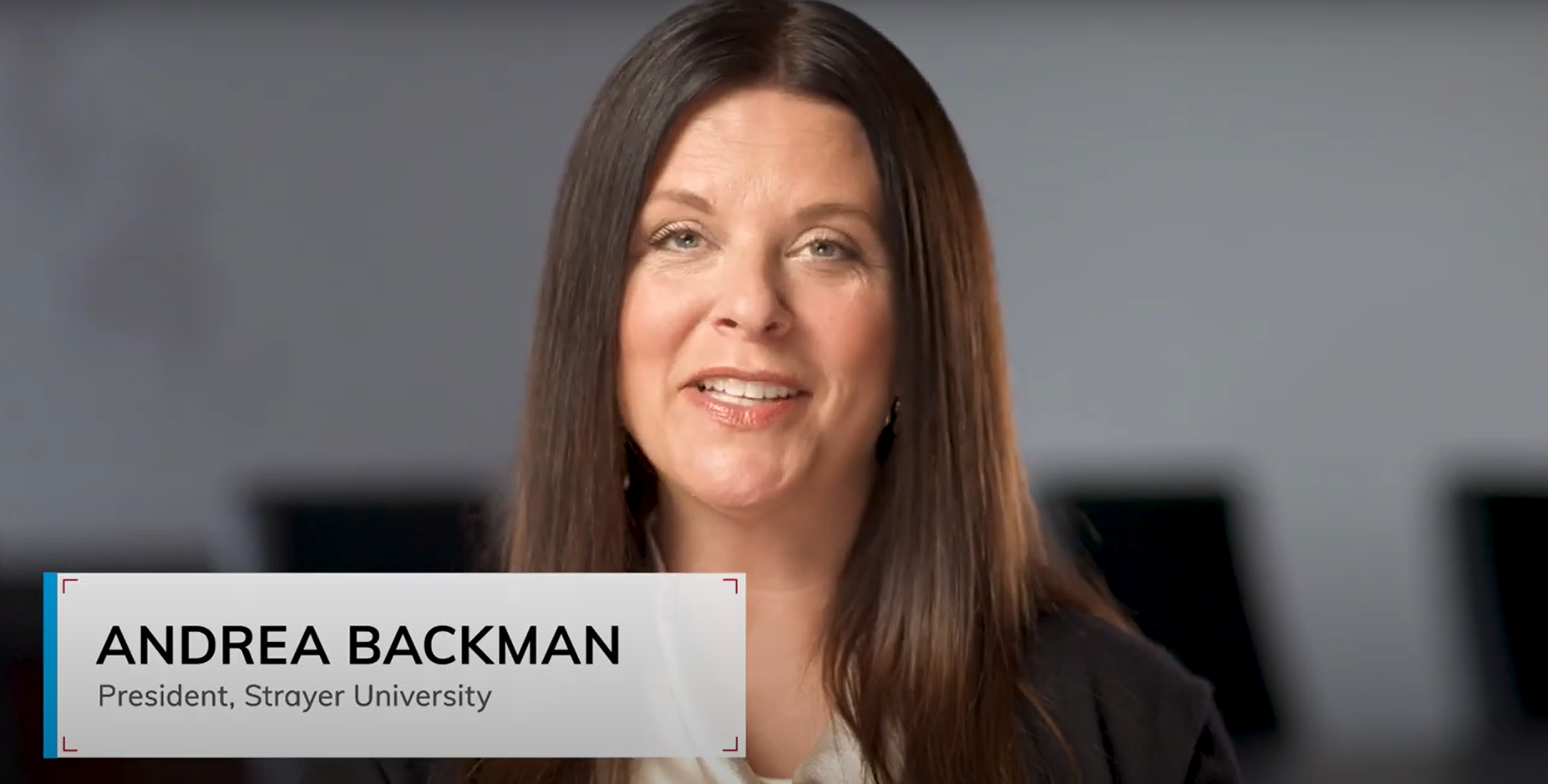 Are all of the support resources available virtually?
All of the resources featured on this page are available online, including one-on-one guidance from your admissions officer and student services coach online.
Does Strayer offer 24/7 support?
Yes, from Irving, your virtual assistant. Simply click the chat icon from any page on the student portal and Irving will pop up, ready to chat. Get immediate answers to questions about financial aid, formatting your homework, projecting your graduation date and more. Irving can also help you choose your courses and stay on track toward your degree.
Does Strayer accept financial aid?
Yes. Learn more about the process and your options on our financial aid page or connect with admissions today to start receiving guidance.
Does Strayer offer scholarships?
We offer scholarships and other savings options to help make college a possibility. For example, as a bachelor's student, you may be able to:
Get a brand-new laptop preloaded with Microsoft software to help with your studies.
Eligibility rules and restrictions apply.
Save up to $15,250 on your Strayer bachelor's degree by accessing your general education courses through our affiliate, Sophia Learning.


Savings assumes transferring 10 courses. Eligibility rules apply. Connect with us for details.

Save up to 25% when you finish your bachelor's degree with Strayer's Graduation Fund.
Eligibility and participation rules apply.
Take a look at our money-saving opportunities and get an estimate of how much college could cost you.
You don't have to do it alone
"Not only do you have the opportunity to take advantage of a lot of the Strayer resources, you also have these phenomenal instructors. You don't have to do it alone. I think that's the difference."