Skip to main section
Recognizing excellence Our honors program
Online honors courses that go further
Our Honors Program promotes academic excellence by providing Strayer's most motivated, curious, and academically talented students a way to maximize their intellectual and career potential. Eligible undergraduate students can enroll in select online honors courses. Exclusively for honors students, you'll be studying with like-minded peers who share your motivation and curiosity.
Learn more about the eligibility requirements.
Honors program eligibility
To be eligible for the Honors Program, students must have a minimum 3.5 cumulative GPA, must have completed a minimum of 13.5 college-level quarter credits, and must be free of academic integrity violations.
Transfer students who meet these eligibility requirements are eligible for the Honors Program after successfully completing one quarter at Strayer and maintaining a 3.5 GPA. Please note that GPAs do not "transfer" to Strayer; therefore, you must establish a minimum 3.5 GPA at Strayer.

For more information, contact [email protected].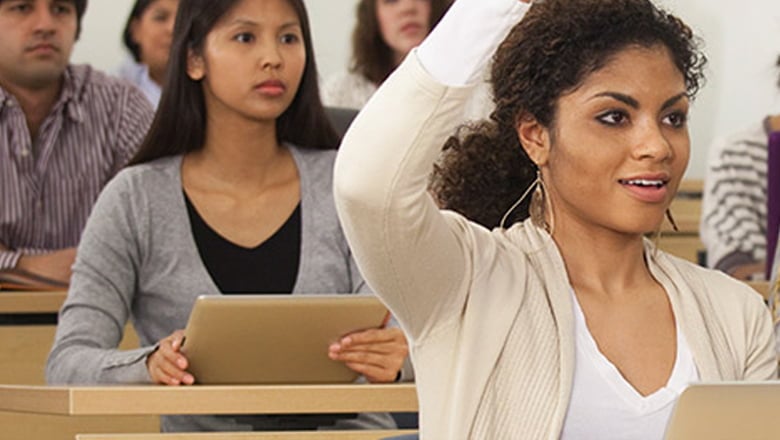 We hand-pick the faculty for these courses that focus on critical thinking and real-world applications. Honors courses cover the same content as standard courses, but they encourage you to dive deeper into subject matter and stimulate robust discussion, creating an engaging classroom community.
A true community, online and off
Honors students are invited to engage with other honors students in an exclusive online Honors Community. Students are encouraged to socialize, share success stories, resources, opportunities, ask questions, network, create study groups, plan meet ups, and more.
All the above are facilitated through Honors Connect events. These outside-of-the-classroom, virtual and on-ground events aim to enhance honors students' overall Strayer experience They include professional development, networking, social, and leadership opportunities.
"By taking classes with other honors students and being surrounded by other critical thinkers, I have been pushed to stretch my mind and to think critically more often."
- Danielle Hartz, BSAC
Honors program benefits in a nutshell
Official honors notation on your transcript

Hand-picked faculty

Honors-only courses

Honors student community

Exclusive development opportunities

More Honors Program exclusives to come