Skip to main section
Career support for students
Advance your professional development
At Strayer, career support begins the moment you enroll and continues through graduation and beyond. Along with the practical workplace skills you'll learn in class, you'll gain access to a wealth of resources through the Career Center. From resume and interview guidance to workshops and webinars, you'll find the help you need to map out your professional path and move forward.
Discover resources to plan for your career
Find career support at every step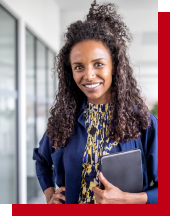 Current students
You can start using our Career Center from your first day as a Strayer student. You'll be able to dig in and find a vast digital library of on-demand career tools and resources.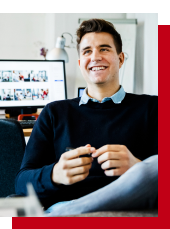 Strayer alumni
Once you graduate, you'll have the Career Center as a resource for life. You'll also have a community of Strayer students, alumni and faculty you can tap into for career advice and networking.
Whether you want to learn about different career paths or find an internship, our Career Center has the resources to help. Check them out here.
We're focused on your future
Explore your career options
Once you've selected a specialization, dive into our career exploration guides to gain insight into your chosen industry, your program and the skills you'll acquire.
Get ready for the workforce
Strayer courses are designed to be timely, relevant and practical. You'll stay on top of industry trends with a curriculum that's constantly updated, and you'll learn skills you can apply to your career right away.
Grow your professional network
Take advantage of professional associations, career interest groups and networking opportunities to start building your connections while you're in college.