Skip to main section
Online Graduate Certificate in Finance and Accounting for Entrepreneurs
Submitting your information,
this may take a few seconds...
Enhance your career potential
Help advance your business acumen with our Graduate Certificate in Finance & Accounting. Discover how to read and develop the financial statements and reports critical to running a business. You'll also acquire strategies for growing and expanding a business including raising capital, gaining Wall Street wisdom and supporting business growth and development.
Summer Classes Start on July 5
Program at a glance
3
11-week courses in the program
$2985
Cost per course
Online
Earn your degree online with Strayer
Program details

Cost & savings

Courses

Admissions
Beyond Accounting 101
Gain additional foundational knowledge in accounting and finance principles to track business transactions and make financial decisions from an owner's perspective.
Build your skills
Gain familiarity with the impact of the U.S. and global economy on your business
Develop an understanding of the key financial principles, statements and reports critical to running a business from Wall Street knowledge to board room basics
Understand capital raising and financial options for the growth and development of your business in the digital age
The high-quality higher education you deserve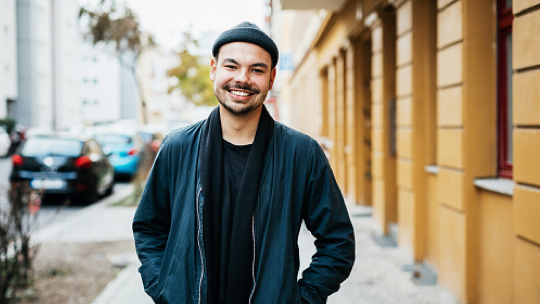 Work your way to a Digital Entrepreneurship MBA
Enhance your entrepreneurship skills with this exciting three-course certificate or complete all four certificates to earn an MBA.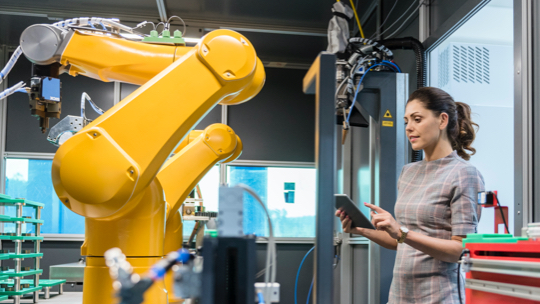 Gain the skills you need
Learn how to grow a business from scratch and how to use technology and innovation to successfully launch your brand.
of Strayer alumni agree that their degree has positioned them to achieve their professional goals.
Strayer Alumni Survey, 2020
Affording your certificate
At Strayer, you'll find plenty of ways to make your tuition affordable, so you can worry less about your budget and get down to business.
$25
Certificate conferral (one-time only)
$65
technology fee (one per term)
Estimate the cost of your degree
How much time and money will you have to invest toward a Strayer degree?
Take ten minutes to get an estimate of when you can expect to earn your degree, and how you'll be paying for it. The estimate is yours to keep, update and refer to when speaking with your admissions officer.
Estimate the cost of your degree
How much time and money will you have to invest toward a Strayer degree?
Take ten minutes to get an estimate of when you can expect to earn your degree, and how you'll be paying for it. The estimate is yours to keep, update and refer to when speaking with your admissions officer.
*Student is required to take two courses per quarter during disbursement period
PREPARING YOUR RESULTS
Time commitment
Calculate the approximate time commitment of your degree.
Course load

...

courses/term
Classroom time

...

hours/week
Terms per year

...

terms
Terms to graduation

...

terms
Cost analysis
Calculate the approximate cost of your degree
| | |
| --- | --- |
| Tuition | ... |
| Books | ... |
| Fees | ... |
| No-cost gen ed | $0 |
| Transfer credits | ... |
| $5K scholarship | $0 |
| Graduation Fund | $0 |
| Brand-new laptop | Included |
| Approximate total | ... |
false
certificate
How much time and money will you have to invest toward a Strayer degree?
3
C-GCFAE
C-GCFAE
5000
Transfer up to 1 class toward your certificate degree.
Earn one tuition-free class at the end of your program for every three you complete with Graduation Fund. Eligibility rules and restrictions apply. Connect with us for details.
More than 500 organizations – including corporations and community colleges – invest in their employees by partnering with Strayer University to offer access to discounted education programs.  If your employer is a Corporate Alliance Partner, you may qualify for programs that can help you advance in your company and your career.
Broaden your skill set in just three courses
Expand your entrepreneurial accounting and finance skills with and develop a deeper understanding of human capital, economic incentives and markets, as well as FinTech topics like blockchain, AI, and cryptocurrency.
Online
ACC 556 - Financial Accounting for Managers: Understanding Capital Raising Options for Digital Companies
It takes funding to develop and grow a startup. This course will discuss methods to raise capital for a digital business. Topics covered include identifying key players, venture capitalists, negotiation, financing stages, convertible debt, the term sheet, the capitalization table, letters of intent and associated legal implications.
Online
ECO 550 - Managerial Economics and Globalization
Applies relevant economic theory to develop a framework of analysis and techniques that business managers can use in deciding how to allocate a firm's scarce resources to achieve its objectives. Uses economic analysis to support business strategy decisions that promote competitiveness in an environment of changing domestic and international market conditions, government regulations, trade policies and resource availability. Systematically analyzes how global economic integration affects the production, input sourcing and pricing decisions of firms operating in different market structures.  Prerequisite MAT 510 or MAT 540
Online
FIN 534 - Financial Management: From Wall Street To Board Room
Understanding financial concepts from board room basics to Wall Street wisdom is crucial at your digital startup. This course will provide an overview of key financial principles, statements and reports. Topics covered include financial concepts and analysis, the stock market, mergers and acquisitions, and financial statement development and evaluation as well as FinTech topics such as blockchain, AI and cryptocurrency.
Graduate Certificate admission requirements
Before you can pursue your graduate certificate, you'll need to enroll at Strayer. Here's what you'll need to get started for admission to the university.
Learn more about the admission process at Strayer.
Students applying to Washington, D.C., or New Jersey campuses must provide proof of proper immunization.
Transferring to Strayer from another university?
Some or all of the credits you've earned may be transferable.
International students
We welcome more than 1,200 international students from more than 110 countries.
Campus Locations
Come to a campus near you for guidance and support. You'll have access to helpful resources, a supportive community and plenty of spaces to learn and grow.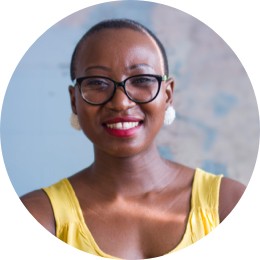 Ready to take the next step?
Your admissions officer is here to guide you through every step of the process, from completing your application to choosing your concentration.
Experience the Strayer difference
Start-to-finish support
Your admissions officer and student services coach will mentor, motivate and support you from enrollment to the day you graduate.
A real student community
Experience online and live discussions, receive mentoring, expand your professional networks and create life-long friendships.