Skip to main section
F-1 student
visa information
Welcome future F-1 student
At Strayer University, you'll be part of a vibrant community of international students. Come learn with us – we can't wait to meet you on campus! For more details, call our dedicated toll-free number at 1-888-524-0093 or email [email protected].
Study requirements for F-1 students
As an F-1 student living in the U.S., you must enroll full time for three consecutive quarters:
Undergraduate students take three courses per quarter
Graduate students take two courses per quarter
Whichever program you choose, only one online or distance learning class can count toward a full course of study for an F-1 student during each term or semester. Select courses are available in person at campus locations.
F-1 visa students get priority registration for in-person classes. Connect with us for details about specific courses offered at each location.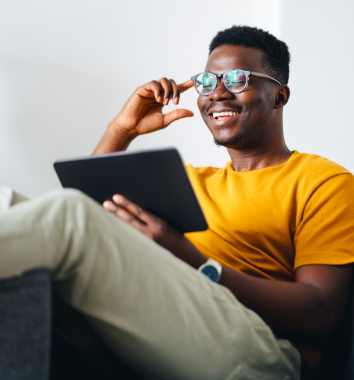 Succeed with support
We'll support you from the moment you inquire about Strayer through graduation, so you can adjust to life in the U.S. and make the most of your time here.
Your student services coach and admissions officer will help you navigate enrollment, course selection, cost-saving opportunities and every aspect of your academic journey.
Optional Practical Training (OPT) allows you to earn income in an area related to your major field of study while you're attending Strayer and after you graduate. We accept OPT Request Forms and Form I-20 with the U.S. Citizenship and Immigration Services. Application terms and conditions apply. Connect with us for full details.
No-cost English proficiency testing
We offer testing at no cost to you and also accept Duolingo, IELTS and TOEFL test scores.
We'll manage your transcript evaluation process at no cost to you.
Designated School Officials
Strayer DSOs are committed to making themselves available to you whenever you need them, both before and after enrollment.
Center for Well-Being to help you thrive at Strayer and in every aspect of your life
Money-saving opportunities to help make your education more affordable
Laptop on us, loaded with Microsoft 365 software for bachelor's students living in the U.S. Eligibility rules and restrictions apply; connect with us for details
On-campus student lounge with Wi-Fi
Faculty tutoring plus 24/7 virtual assistance
Round-the-clock-online technical support
International Student Scholarship
As an F-1 student, you may be eligible to save 25% on your tuition with the International Student Scholarship. Complete your enrollment application and an admissions officer will contact you regarding next steps. See eligibility requirements.